News — 1 Year Warranty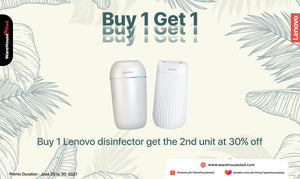 Our Lenovo disinfectors  will be your partner in destroying germs & viruses. It purifies the air in your house as well as your car as you travel for work or to purchase essentials. Comes with 1 year warranty! Take advantage of our BOGO promo. Mechanics: Buy 1 Lenovo disinfector get the 2nd unit at 30% off. Discount applies to lower priced item. Promo Period: June 25-30, 2021 *This promo is not valid in conjunction with other promos.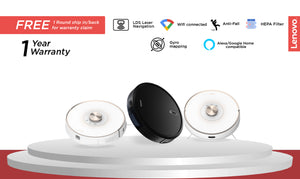 Lenovo Robot Vacuum Cleaners are not only mean cleaning machines, they come with 1 year warranty and additional perk when you purchase from our Online Store.